About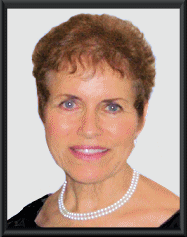 Personal Background

Editing, Proofreading and Resume Services at Economical Rates began as an idea borne out of a hidden talent, passion and desire to help others. I have a Bachelor's degree in Education and an MBA Master's degree in Business Management.

As a member of Toastmasters International for many years, besides practicing the skills of public speaking, toastmasters concentrate on proper grammar and correct grammatical usage in our presentations. This weekly exercise has helped me continually to be aware of common grammatical errors and the grammatical rules that govern proper English.

School Paper Review

While my daughter was growing up, I often asked her if I could help her in any way with her homework. By the time she was in junior high school, the answer was usually "no." However, during junior high school and high school, she would stay up late working on writing assignments for various classes. I would wake up the next morning to find a paper on the kitchen counter with a note attached saying, "Mom, please review this paper for me." She has always been a good writer and I was often impressed with her command of the language and her clever ideas. I would review the paper and find errors as well as statements that were confusing or not stated clearly. I did not make any changes to her papers. This was her work for a class assignment! But, I would use a magic marker to highlight any errors and circle any phrases or sentences that were unclear or in error. When she woke up she would review my markings and make any appropriate changes to her paper.

A Mom's Job

I thought all moms did this type of thing. She thought all moms did this for their children. Somewhere along the way, she realized that not all moms could proofread their children's papers. Even now that she is a business woman in New York City, she will occasionally send me a paper to edit or proofread. This has even happened with marketing literature prepared by professional marketers.

Errors Jump Out

I have always loved to read fiction as well as non-fiction books and other literary works. I always find errors in books. Some time ago I bought a book which was written by an acquaintance. It was his first book. I had him sign the book, which had been distributed to all the major bookstores in the US. He said to me, "If you find any errors, let me know." I enjoyed reading the book and did find errors. In fact, I found twelve errors. Upon finishing the book I sent him an email noting the errors that I had found. He was amazed. He said that he had read the book "hundreds" of times. His wife had read the book. His editors and publisher had read the book numerous times. They had found two of the errors that I found. But nobody had found the other ten errors. His exclamations and praise really made an impression upon me.

Talent

At this point I realized that perhaps this is a talent. I have a unique ability to see errors in text. They just jump out at me. This is how I began this business.

Satisfaction

I have found that proofreading and editing for people is an extremely satisfying job. It feels so good to help people to produce a better product. My clients have been very appreciative of the work that I have done for them. It is a joy to see a client's book now in print after having edited it. It is gratifying to hear from a Ph.D. recipient that he received his doctorate after having his thesis edited and proofread by me. I receive an added bonus because I meet people through their writings and get to know them and understand their specialties and fields of expertise.

Worldwide

My clients have come from so many locations around the globe that this work is like an adventure in travels. I am delighted to have the ability to help people express themselves and to be able to meet so many wonderful and intelligent people.

Click here to see the list of the countries in the world where I have clients and a list of the states within the United States of America where I have clients.
Shelly Rosenberg